Working with OpenTripPlanner (OTP) requires technical expertise and an understanding of multimodal transportation networks and transport data. Trufi Association has implemented OTP in our own applications for cities in Africa, Europe, and Latin America. Our services can provide you with the knowledge to integrate OTP effectively.
Our expertise can help you navigate the technical challenges and ensure that you are using OTP to its full potential. With Trufi, you can avoid common pitfalls and create sustainable, efficient solutions that meet your needs.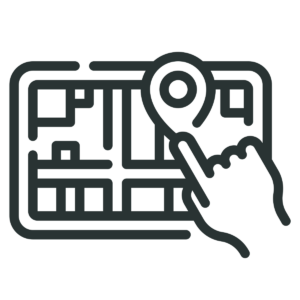 OpenTripPlanner Consulting Services
OTP Integration: Trufi can help you integrate OTP into your existing systems or build new applications from scratch using OTP as the backbone.
Customization: Our team can customize OTP to meet your specific needs and requirements, such as adding new modes of transportation, modifying routing algorithms, or developing new user interfaces.
Data Integration: Integrate various sources of transport data into OTP, including real-time data feeds, schedules, and geographic data.
Optimization: Improve performance, scalability, and reliability.
Training and Support: We offer comprehensive training and support services to help your team get up to speed with OTP and ensure smooth operation of your applications.
Hosting: Deploy your OTP-based applications with our secure, reliable, and scalable servers, simplifying your maintenance and support tasks.
Contact Trufi About OpenTripPlanner Services