Mapping public transportation in OpenStreetMap is one of the most impactful things you can do to help Trufi Association – and to help improve sustainable mobility around the world right down to your own community. If you want a Trufi-based app in your city, or if you want your existing app to be better, it's going to need a good digitized map.
Mapping transport is a powerful and advanced skill, so Trufi Association and Mobility Hub have developed a free online course to make it easier to learn.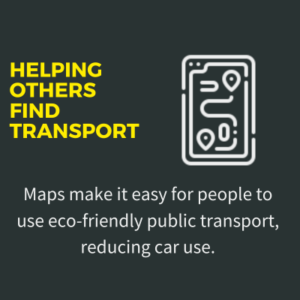 Be Part of a Global Network of Transport Mappers
As cities continue to grapple with the challenges of urbanization and increasing mobility demands, the ability to gather comprehensive and reliable transportation data becomes crucial. Trained mappers can provide insights into route patterns, travel times, safety concerns, and accessibility issues, enabling informed decision-making by local authorities and governments – or anyone with access to the data.