As you might heard in the previous post we plan to make an app for the driver. We think we also can help the drivers by providing them a app to coordinate with other drivers; to report traffic jams, to indicate whether the bus is full or not. Especially in COVID-19 times it is actually important to know if a bus is full or not. Bus drivers can organize their drive better. Combined with our other Apps passengers know in real time which bus is full and which not. Therefore they can plan their route efficiently and know when to take a bus which is not full and where social distance requirements can be met.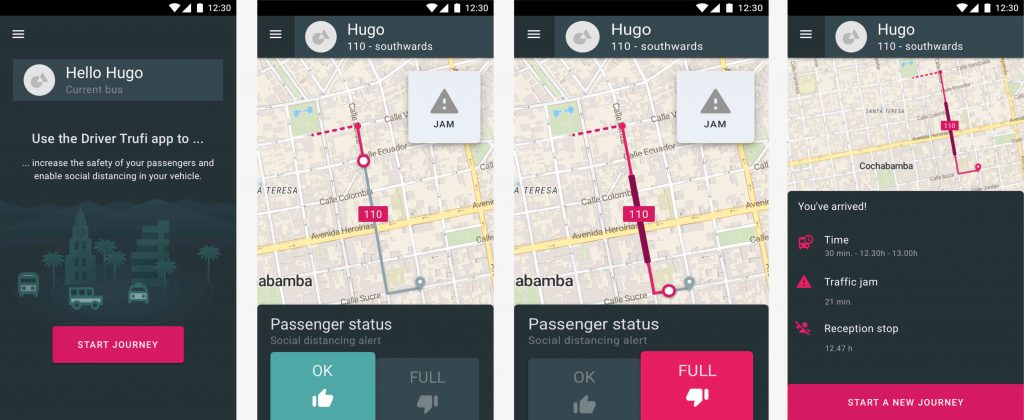 In this post we just wanted to show you the design of our "Driver App" which – thanks to Sandra Wrengel – looks amazing 🙂
The "Driver App" will just be one huge step forward in improving public transport in developing countries. We thank you for your feedback received so far. It is good to see that we can make a different with our work and we're looking forward in a future with better public transportation.