"Like Netflix for the public transport sector" – the Deutschlandticket in Germany is a new subscription service which is proving to be a success with users despite initial skepticism and reservations from transport sector insiders.
The ticket provides unlimited travel throughout Germany on all local and regional buses, trams, metros, S-Bahn trains, and local and regional trains, and is priced at 49 euros per month.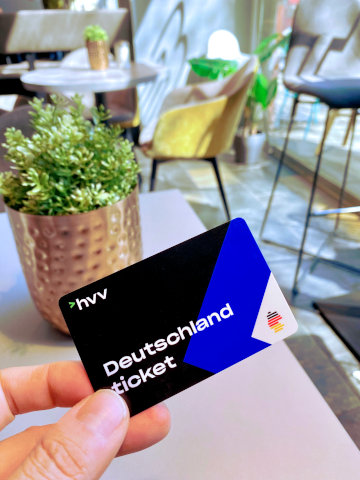 What Can the Global South Learn From the Success of the Deutschlandticket
Are we comparing German apples to global South oranges?
Germany has a world-class train and transport system, centrally managed and studied in minute detail. It's a far cry from the emergent, sometimes beautifully anarchic, transport networks in the global South – which is where Trufi Association wrangles transport data.
The temptation to export and/or imitate inappropriate transport solutions to the global South is what we at Trufi refer to as "transportation colonialism." So what can the global South learn from the success of the Deutschlandticket while avoiding the all-too-common pitfalls of imitating top-down approaches of the global North?
Consider that until this year a solution as simple and elegant as the Deutschlandticket had eluded Germany. According to Carsten Dürselen, of the Hamburg Transport Association, the German transport establishment was too entrenched in its own ways of doing things to have ever experimented with a Netflix-style subscription approach.
So among Germany's transport entrenched interests, what catalyzed a willingness to try something new?
A Radical Idea: Make Transport Simple
Global events forced the federal government to try things that had never been considered before.
"The Deutschlandticket was born out of a surprise last year, when the war in Ukraine started," Dürselen said. The Federal Republic of Germany was discussing a discount on petrol due to high prices and public pressure on the matter. The Green Party, part of the government coalition in Berlin, insisted that they would only accept the subsidized petrol discount if something was done for the public transport sector. The result was the heavily subsidized 9-Euro-Ticket, a 3-month promotion that was available for June, July, and August 2022.
After that three month trial, recalls Dürselen, "nobody talked about the petrol discount anymore, but everybody talked about the 9-Euro-Ticket." People wanted a single ticket for all of Germany at an attractive price – approximately 30 to 38 million people purchasing it across the country. This astonishing figure accounted for nearly half of Germany's population.
"Out of these circumstances the Deutschland ticket arose," Dürselen said. "Not for 9 Euros, because that would be impossible to finance long term, but for 49 Euros."
The Key Factors behind the Deutschlandticket's Success
"What the people want – and I don't think that is different between the global South and the global North – is when they think about mobility they want to go from A to B," said Dürselen "They want to come from A to B as simply and comfortably and conveniently as possible."
Three essential factors underpin the unprecedented success of the Deutschlandticket: affordability, simplicity, and customer-centricity.
Affordability
A previous subscription model only for Hamburg cost around 98 Euros per month.The Deutschlandticket price of 49 Euros per month presented an attractive alternative at half the price, and it is good for travel anywhere in the country. This significant reduction in price made public transport a more financially viable choice for a wider range of people.
Simplicity
An all-encompassing solution for travel throughout Germany eliminates the nuisances associated with navigating different zones and pricing structures of different transport associations that serve the country.
Customer-Centricity
The monthly subscription model allows users to opt out any time. This flexibility empowers passengers to try the Deutschlandticket – to see how it meets their needs – without being locked into long-term commitments.
Dürselen says, "You should always ask yourself – from a customer-centric point, from people's perspective: 'What would I want? How would I want to use the system?'" And not "How do I think the system should be working."
The Lessons for the Global South
Germany's experience with the Deutschlandticket holds valuable insights for transport agencies in the global South, where accessibility and transport equity remain significant challenges.
The key lesson is the importance of embracing experimentation – to resist the assumption that you already fully understand the transportation ecosystem and the needs of the people who depend upon it. Resist equally – if not more so – the assumption that a solution operating in another city or country will work in your city.
Willingness to Experiment
Transport agencies in the global South should be open to trying innovative approaches and conducting experiments to improve transport accessibility. The success of the Deutschlandticket serves as a reminder that even counterintuitive ideas can lead to transformative outcomes. By challenging conventional wisdom and daring to explore new arrangements, transport agencies can discover solutions that have the potential to revolutionize mobility for their cities.
Revenue Expectations and Operator Engagement
One critical aspect of the success of the Deutschlandticket was its ability to meet revenue expectations for transport operators. While experimentation and innovative approaches are essential, it is equally important to consider the financial viability and sustainability of such initiatives.
Transport agencies in the global South should ensure that experiments align with revenue expectations and incentivize operators to actively participate. In other words: subsidize experimenting with new ideas and new routes. Transport operators in the global South tend to operate on very thin profit margins and few can risk experimenting with new routes that might be unprofitable.
Successful experiments will demonstrate the potential for increased ridership and revenue generation, and pave the way for greater acceptance and support from operators.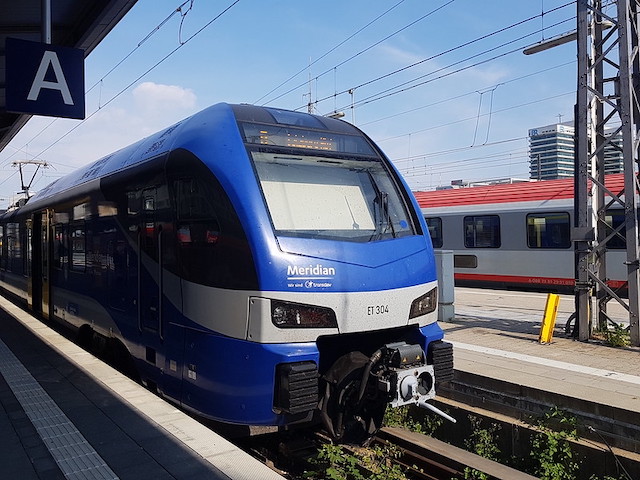 Measuring Impact
Because the Deutschlandticket is relatively new, the main measure of success, says Dürselen, is the number of tickets sold. And by that measure, the program is quite successful: more than 7 million subscriptions have been sold – 650,000, in Hamburg alone; 130,000 new customers who were not previously in a subscription model.
Ultimately the goal is to measure environmental and behavioral impacts of the program: shifting people to using green mobility, air quality, and more. "Those statistics take a little bit more time," Dürselen said. "We already see significant impact in our modal split, but we know that the numbers of tickets sold is a quite heavy factor on later on seeing whether people who really tried out public transport stick to it or not."
"With every subscription sold we as Public Transport of Hamburg get a chance to shine and encourage people to change their mobility behavior towards green and sustainable transport."