Active mobility – walking, cycling, and more – offers a dual benefit of reducing carbon footprints while encouraging physical activity. Join Trufi as we delve into the development and application of data in this sector.
Taylor Reich and Carlosfelipe Pardo, experts in cycling and pedestrian-centric mobility, will provide their insights.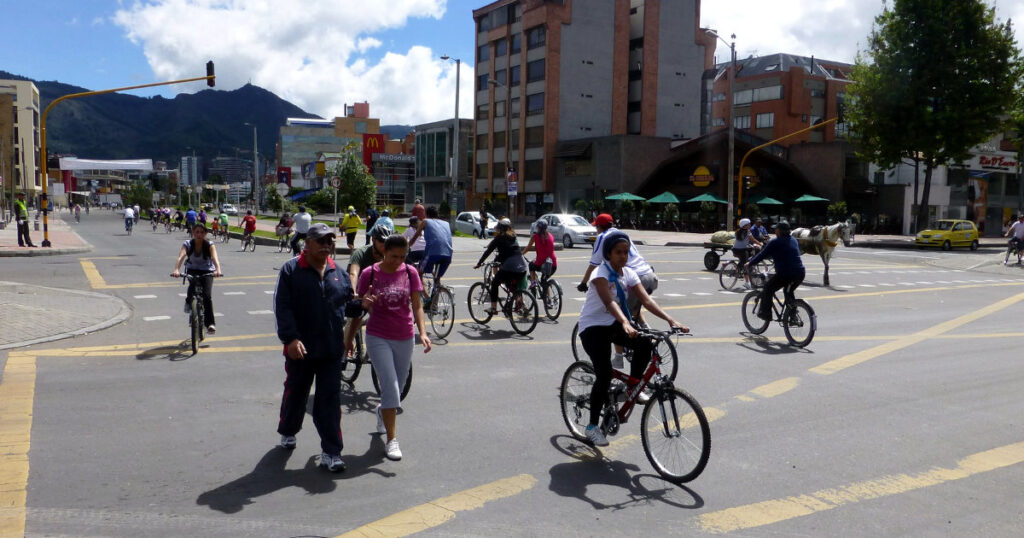 In this webinar, you will learn how data plays a pivotal role in shaping planning decisions for active mobility. Discover Trufi's leadership using OpenStreetMap and chatbots in projects centered around data collection and its practicality in urban planning.
The webinar promises enriching discussions with internationally renowned experts. You'll gain insights into the creation and utilization of data in the field of active mobility. Furthermore, the event will shed light on the intersection of urban planning and software development in this context.
Join us for a thought-provoking dialogue.
Presenters
D. Taylor Reich (they/them) is responsible for data science and analytics in ITDP's Global office. They work with models of urban passenger transportation at levels from individual cities to the entire globe, in projects such as Pedestrians First and The Compact City Scenario — Electrified.
Carlosfelipe Pardo is a Colombian psychologist with an MSc in Contemporary Urbanism from the London School of Economics. He specializes in urban issues, mobility, climate change, and technology. With extensive experience in advocacy and policy, he has contributed to projects across the globe. A recipient of the Danish Cycling Embassy's 2018 Leadership Award, he advises UNEP, World Bank, and more.