Trufi is growing. Since our beginning in 2019, Trufi has been an all-volunteer organization. We have worked in the developing world, and in developed cities in Europe – all relying on the time, skills, and passion of our volunteer team. We also rely, as always, on the worldwide network of volunteer OpenStreetMappers.
In September 2021 Trufi Association entered a new era. This month five people started jobs – actual jobs – at Trufi. We want our star to continue to rise. And for that we need the stability that comes from people working steadily for Trufi every week, not just squeezing in time between work and family responsibilities.
These are very exciting times for Trufi!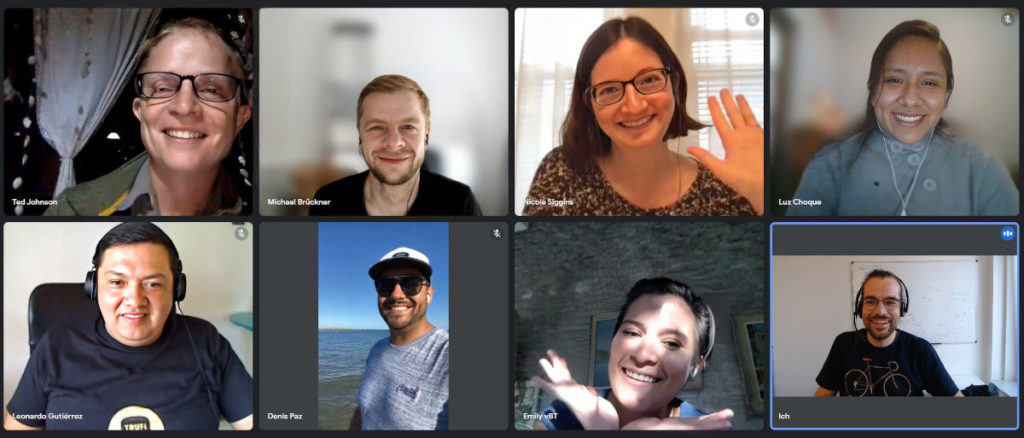 Nicole, based in Germany, will be our Administrative & Volunteer Coordinator.
Denis and Leonardo, based in Germany and Colombia respectively, will work as Business Development Managers – Leonardo in Latin America and Denis in Europe and Africa; they will help you to bring Trufi into your region.
Luz, in Bolivia, will manage the app in our first town: Cochabamba, and boost uptake of the app.
Ted, in Madagascar, is responsible for Marketing & Communications.
Contact Trufi if you want to reach out to anyone on our team.