Connecting bike routes with public transport in a journey planner app has never been implemented with cycling prioritized. Not to the satisfaction of cyclists; not until Trufi developed the hackathon-winning, Not Without My Bike app in November 2020. Now that app is moving from proof-of-concept, and will launch in October at the ITS World Congress in Hamburg, which runs from October 11 to 15.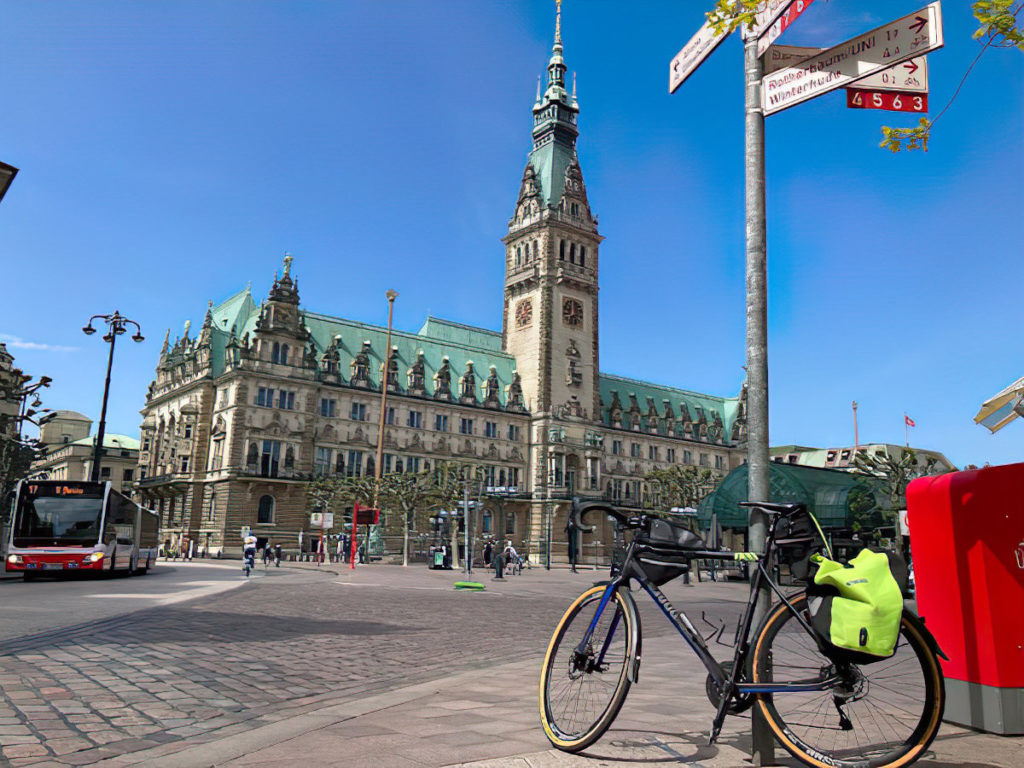 Nicht ohne mein Rad – Hamburg
The name of the app is Nicht ohne mein Rad – Hamburg (Not Without My Bike – Hamburg).
Bringing this app to prime time is a partnership between Trufi, ITS Hamburg, Hamburg Transport Association (HVV), and City of Hamburg.
The fully-mature smartphone app will be available on Android and IOS, and will connect bike routes with the public transportation of Hamburg:
Experienced cyclists will discover new ways to negotiate the city in combination with bike-friendly public transport.
Hesitant cyclists will overcome their hesitancy, and expand the radius of their journeys by bike.
Visiting cyclists will be able to navigate the city like a local, with routes from OpenStreetMap.
The ITS Congress is ground-zero for people focused on smart mobility and Intelligent Transport Systems (ITS) for policy makers, experts and the general public.
Trufi will have a delegation at the ITS World Congress. To keep up on our activities at the ITS, be sure to follow Trufi on Twitter.
---
Updated on 30 September, 2021 to include the name of the app.