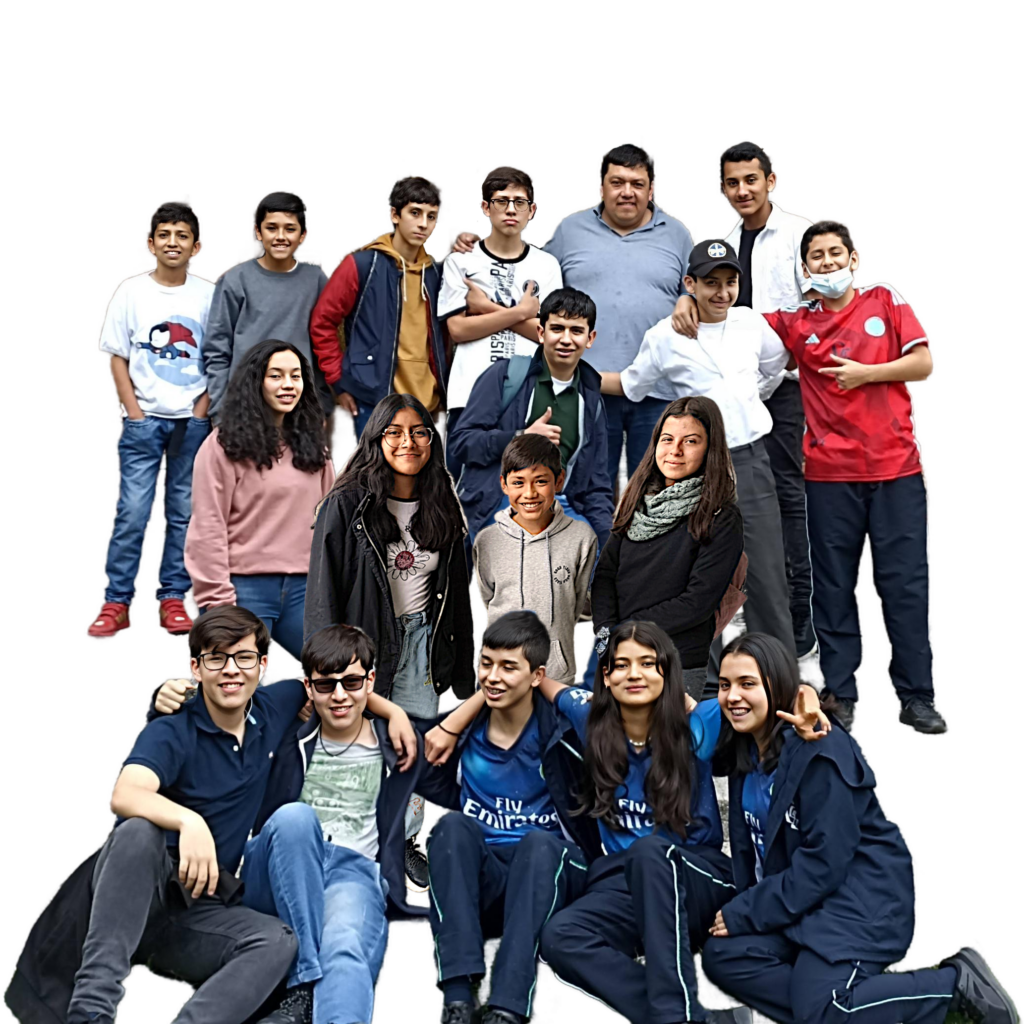 Duitama Mapping Stars
Volunteers of the Month
April 2023
A group of students aged 13-16 at Salesiano College in Duitama, Colombia have been using their mapping skills to contribute to various Trufi projects, making a significant impact in the global public transport mapping community.
They are the latest cohort of students to map and maintain public transport routes of their city into OpenStreetMap (OSM) under the guidance of their teacher, Leonardo Gutierrez. The mapping data is then transformed into the General Transit Feed Specification (GTFS) data, which is used by the BusBoy app for Duitama, a journey planner app using our Trufi Core code.
The current crop of students have dubbed themselves the Duitama Mapping Stars, and their contribution to OSM, Trufi, and sustainable transportation goes far beyond Duitama.
Colombia, Mexico, Bolivia, Kenya…
Outside of Duitama, these volunteers have helped with mapping projects in Bogota (just down the road), and in Zitácuaro, Mexico (3320 km away).
Recently the fastest rollout of a Trufi app ever – the Quirqui Rutas app for Oururo, Bolivia (2,800 km away) – was launched in merely two weeks. This achievement would not have been possible without the assistance of Duitama Mapping Stars, who helped to remotely map a city in record time.
Impressive? We're not done yet.
Mapping Stars are also helping to validate and update public transport data pulled from an outdated GTFS for Nairobi, Kenya – 12,200 kilometers from Duitama! This mapping data is preparing the groundwork for a Trufi project for Nairobi.
And since they tag each change to OSM with their handle SalesianoDuitama, it's possible to find their and visualize where they've left their fingerprints on cities around the world using tools such as ResultsMaps.
…and Beyond
Mapping transport routes accurately in OSM isn't as easy or intuitive as mapping a road or a building. Trufi is in the process of developing an online course to teach how to map public transport. The course is being produced by our partner Mobility Hub, a company that specializes in developing training courses for transportation technology.
Who do you suppose is teaching Mobility Hub how it's done? Who is helping make sure the course will be effective? That's right: Duitama Mapping Stars.
Soon people anywhere in the world who want to learn transport mapping, and people who want a Trufi app for their own city, will have a high-quality online training resource that is built on the expertise of these young mappers.
The Duitama Mapping Stars are a testament to the power of youth and education in contributing to global projects; a testament to the power of volunteered geographic information (VGI) done right. Their passion for mapping and commitment to improving public transport data in their city and beyond are truly inspiring.
We are honored to recognize their contributions and name them as our Trufi Association Volunteers of the Month for April 2023.
Be a Star: Volunteer for Trufi
We feature a volunteer every month who has helped make a difference at Trufi. Maybe you! Here's a partial list of our volunteering ideas based on our current needs. Contact us now get started as a volunteer.